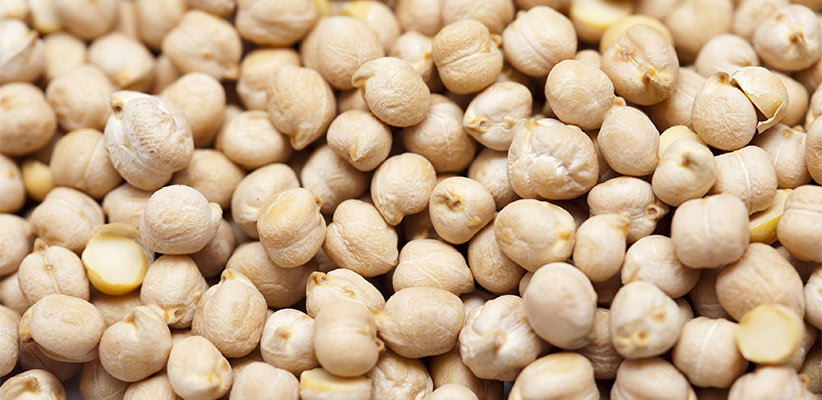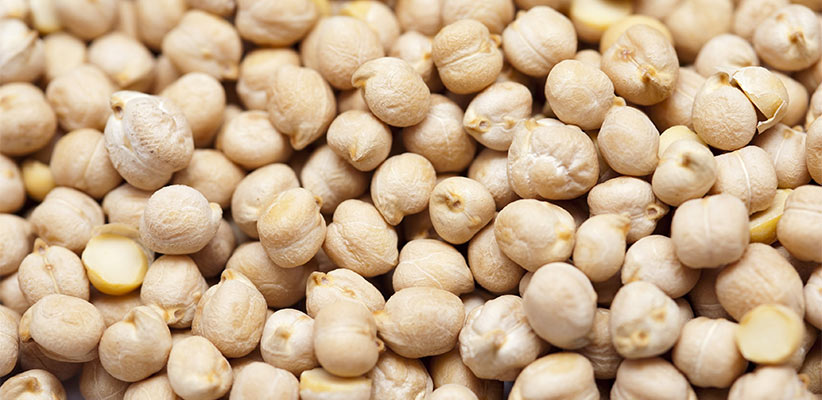 India is stuffing more instability and uncertainty into the international chickpea market. While many exporters are yet to totally recover from the paralyzing spikes in tariffs regulation India pelted at chickpea exporters last year, this year India has revisited old wounds, deepening them rather than healing them.
The stunning reality is that the Indian government has again pumped up its import tariff for chickpeas. From a previous 30%, the Indian government is pushing tariffs further to a more inconvenient 40%. This move, however, shocking it is to the international chickpea exporting community would be imposed immediately.
Reports from the Gazette of India substantiated this announcement being pronounced by the Indian authorities. Findings have it that chickpea prices have been on a rampant decline in India further destabilizing local production in the Asian country across the last six months. The increased tariffs on the importation of chickpea, therefore, comes as a patriotic effort to protect local farmers in India and further consolidate domestic chickpea reliance in the country.
These further increases in the tariffs on chickpea come as a more thunderous shock to exporters. The whole international chickpea community wailed and cried foul when just last year ending (in 2017), precisely December 21, Indian authorities stunned the world by announcing increment in tariff on imports of chickpeas and lentils raising the regulation to a 30% tariff. This came after a woeful hitting importation of peas with 50% tariff (which might have even gone higher if not for the stipulations of the World Trade Organization which rules 50% as the maximum tariffs that can possibly exist).
And what could be the excuse for this? Indian authorities point to the monsoon rain which was pretty impressive in this growing season. For that, the country is looking forward to a humongous harvest among local farmers. The authorities in India bemoaned the fact that the first 30% increase in tariffs by last December didn't attain the objectives they had in mind (which is closely associated with boosting domestic pulse prices) for injecting the increase. And coupled with the fact that commodity prices have been spiraling down for some time, authorities in India took the step of piling up more restriction on the importation of chickpeas by hiking the import tariff on chickpea.Yet how fair is this?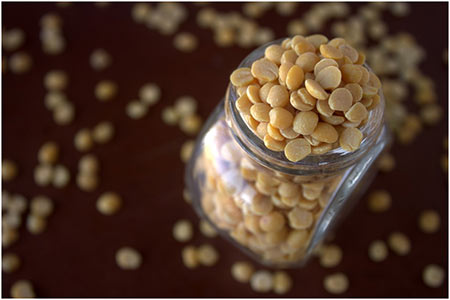 This new lease of increment of import tariffs (moving it to 40%) caught many exporters off guard. This is because many thought it too soon as many were even yet to react and adapt to the 30% the Indian authorities slapped on them just last December. Worse still is that in addition to this new 40% tariff on chickpea imports, the Indian authorities would be imposing another 10% tariffs on what it terms "social welfare" on imports. If you put all these factors together, what we could be having is a cumulative 44% tariff and duties on imported chickpeas.
Although there is also little uncertainty as to if this new round of tariffs also applies to lentils. There are some perceptions in the market that the increase to 30% was strictly restricted to just chickpeas.
These further tariffs are sure to pile more misery on exporting nations as India is famously one of the biggest (if not the largest) importers of chickpeas in the globe. Nations like Canada and Australia are more likely to count bigger losses in face of this recent increases in Indian tariffs. Last year, Canada, for example, could muster the exports of 10,000 tonnes of chickpeas to India. Could hope be on the horizon for Canadian exporters as Canadian Prime Minister Justin Trudeau is billed to travel to India from Feb. 17-23 so as to have bilateral talks on trade and investment between both nations? Possibly the tariffs issue could be discussed.
Well as for Australia, the future looks bleaker. Since the 30% tariff was announced back in last December, Australian chickpeas have been suffering a steady decline. Precisely in December, prices of Australian chickpeas fell by $150 per tonne almost overnight. It even looked like the authorities in India stabbed Australian exporters in the back in betrayal. This is because the Indian government gave assurances to David Littleproud who is the new Australian agriculture minister that Australian officials would be at least alerted beforehand prior to any purported increments in tariffs. But they seem never to have been alerted before the shocking burst of 40% import tariff.
The chickpea exporting community now look forward to any alleviations in their pains as India seems not to look back in piling more misery on them.