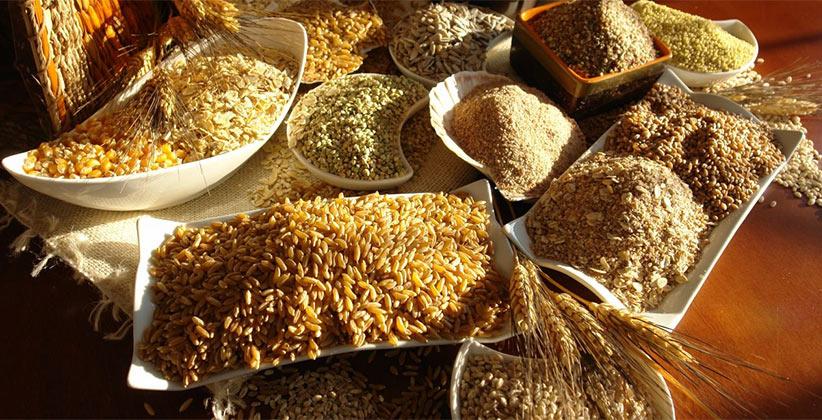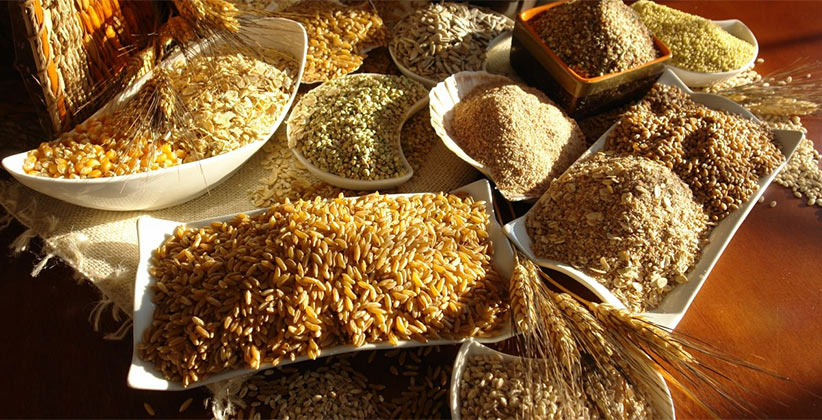 With its wide expanse of land and varied cooler climates, Canada is the ideal country for the production of organic foods. New markets and diversification has allowed the agricultural sector to expand into new markets and celebrate double-digit yearly growth in both production and retail sales of organics over the past 10 years.
Canadian agriculture expects the growth rate in organics to continue to increase over the next decade. As the organic sector becomes more organized with the implementation of mandatory certification for organics and trade impediments being reduced and customer demand, growing the market for organic Canadian grown products will only increase.
CANADIAN ORGANIC FACTS
it is estimated that there are over 3,900 producers, on 695 thousand hectares of land producing certified organic products
these certified organic farms account for approximately 1.7% of the total number of farms in Canada.
Organic livestock is one of the fastest growing sectors in the industry
There are about 1,200 certified organic processors and handlers that produce a wide variety of ingredients and consumer-ready products.
In 2008, Agriculture and Agri-Food Canada commissioned a Nielsen study that reveled total annual retail sales of certified organic products in Canada were worth approximately $2 billion, with about 45% being sold by traditional grocery chains. In addition, fresh vegetables account for 25% of all supermarket organic food sales.
CANADIAN ORGANIC EXPORTS
Canada exports a wide variety of commodities with organic wheat being the largest and most popular export. The largest share of these products is exported to the United State, Japan and the European Union. Canada's grains and pulse commodities include oats, barley, lentils, peas, spelt, hemp, oil grains, sunflower seeds, flax and soybeans. This is in addition to a host of pre-packaged consumer ready products of organic origin…
Canada has organic equivalency agreements with both the USA and the European Union and is pursuing other opportunities with trading partners such as Japan to enhance these export markets.
In Canada, it is the Canadian Food Inspection Agency (CFIA) that ensures the safety of Canada's food supply. The CFIA works from the farm gate to the consumer's plate to protect public health. The CFIA works with farmers, producers and food exporters to ensure the safety of all Canadian made or grown products both to Canadians and to the importing countries. ​
WHY CHOOSE CANADIAN ORGANICS?
Organic foods are free of toxic residues from fertilizers and pesticides. They are all natural, free from added colours and flavours. This is food designed by Mother Nature.
Organics encourages a wellness mentality. When folks choose to eat organize they are choosing a healthy lifestyle and taking active strides to incorporate a wellness focused life.
Flavour, organic foods taste better and more natural. They can be used in every recipe to enhance the nutritional and taste benefits of everything from soup to breads and desserts.
Organic foods are powerhouses of good nutrition. You will be eating products filled with natural vitamins, minerals, antioxidants and proteins that help repair the body, encourage, and support a healthy system.
Grains, pulses, beans and peas are preservative free, no need to worry about ingesting poisonous preservatives.
Canadian products are guaranteed pure due to one of the most stringent and rigorous requirements for organic foods. You can have absolute confidence that the food has been produced, and raised in a pure organic sustainable way.
​Everybody in Canada probably knows about split pea soup. We have the Quebecois version with yellow split peas and then there's the worldwide favourite split pea with ham made with green peas. Peas have been used since prehistoric times and have been found in archaeological digs from Rome to Asia. Peas have been a staple of the world's humans for thousands of years.
ORGANIC WHOLE YELLOW PEAS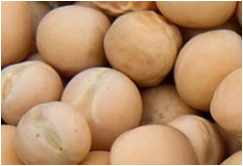 The absolutely perfect addition for stews, soups chilli and more. These yellow peas have a slightly more delicate flavour than the dried green pea but they are still very high in nutrients, fiber and vitamins with a low glycemic index making them perfect for all kinds of diets.
---
ORGANIC YELLOW SPLIT PEAS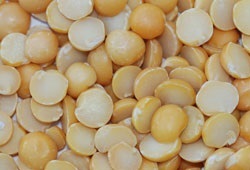 Wonderful in soups and stews, yellow peas are dried field peas slightly more delicate in flavour than green peas. Like other legumes, they have high nutrient value, are high in fiber and boast a low glycemic value making them exceptionally healthy.
---
ORGANIC WHOLE GREEN PEAS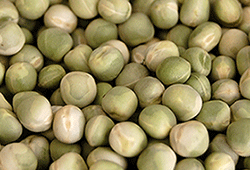 A slightly stronger flavour than the yellow pea and they take flavouring well. Very rich in fibre and nutrients again with a low glycemic index value.
---
ORGANIC GREEN SPLIT PEAS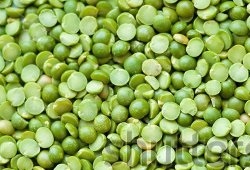 Peas are chock full of soluble fibre and are a fantastic food to help lower your cholesterol.
Canada is the world's leading exporter of lentils and peas, and one of the top five exporters of beans, selling to more than 150 different countries. Saskatchewan is the lentil-growing heart of Canada.
---
ORGANIC LARGE GREEN LENTILS ( LAIRD)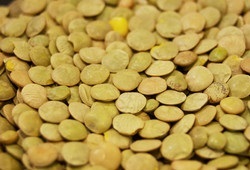 The most common lentil this is a large greenish coloured pulse that is a superb source of protein and cholesterol reducing fibre. These are fantastic to add to soups, stews, one pot dishes chilli and they can add a "meaty" heartiness to vegetarian and vegan options.
---
ORGANIC MEDIUM GREEN LENTILS (Richlea)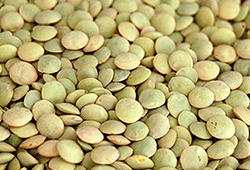 A slightly smaller lentil than the brown and it tends to a greener shade it is round, works beautifully in rice or grain dishes, and makes fabulous vegetarian burger style patties.
---
ORGANIC SMALL GREEN LENTILS (ESTON)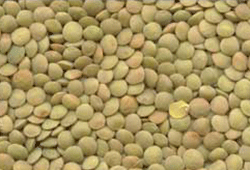 The lentil staple of the vegetarian/vegan diet. These little lentils take all kinds of flavours and absorb them deeply. They add a great nutritional punch to any dish.
---
ORGANIC WHOLE RED LENTIL ( UNPEELED) ( Masoor)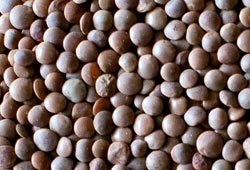 This lentil is one of the oldest cultivated legumes in the world and have been found dating back to 7000 BC. The small lentils have a mild sweet flavour and break down completely when cooked. They are the perfect way to add some great fibre and nutrition to a variety of dishes and they cook in 15 minutes no soaking required.
---
If you are Looking for a Lentil exporter in Canada, call AdasCan Grain at +1 (416) 548-5901
Extracted from: http://midwestlentilsexport.com/organic-products.html